For this trip to Northern Ireland, it cost me 117 pounds in total including the transportation, accommodation in the hotel and food. I suggest you take National Express to get there. If you buy the ticket one week earlier, it should cost you only 39 pounds (well, from Preston to Belfast). I bought the ticket on the same day I went to Belfast, so it cost me 54 pounds... =.=" Bloody expensive. (Updated: now 57 pounds, including 3-pound booking fee.) Anyway, you can go to the website of national express to find out the timetable and bus fares.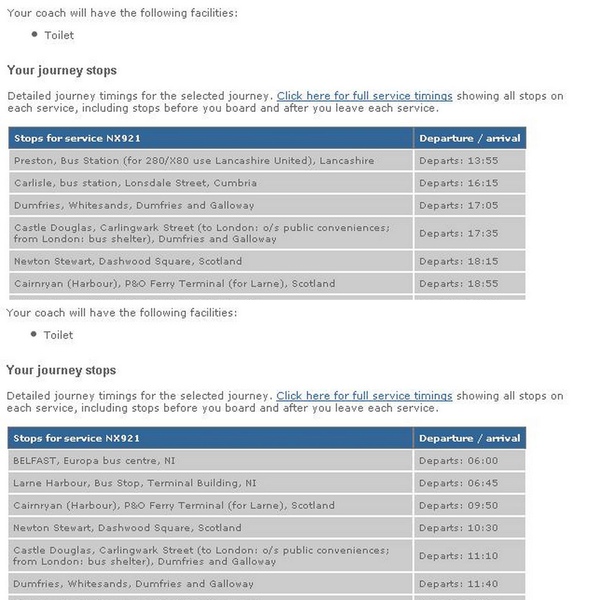 The timetable I put above is what I searched today. Apparently Natioanal Express has changed where they used to stop the coach. But no matter how they change the route, the terminal is the same - Europa bus centre in Belfast.

The bus departed from Preston at 1:55pm, and it first arrived in somewhere in Cumbria. Basically most of the passengers got off the bus to eat somewhere there. I prepared some food (muffins, pork pies, orange juice and bananas) for myself, so I didn't buy anything in a restaurant. Afterwards, I had to take Stena Line (ferry) to get to Belfast. The fare for the ferry was included in National Express. When my co-worker went through the "ferry station", he had to show his passport to a police officer who worked for the immigration department. However, I had to show my passport or other IDs to the police officer when I was on my way back to Preston. So you need to take your passport and your student card just in case! When I arrived at Belfast, it was 10pm ish.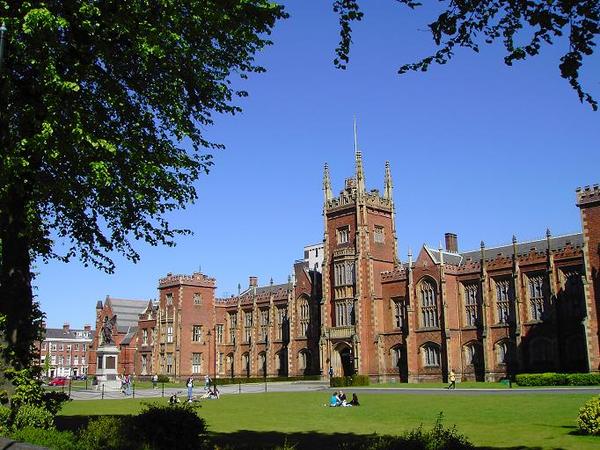 I got a map and some tourism information from a co-worker of mine, so it was easy for me to find the hotel. If I remember it right, after I walked out of Europa Bus Station, I walked to Grand Victoria Street. Then I walked along Grand Victoria Street. It took me around 10 minutes to get to Belfast International Youth Hostel, which is located at 22-32 Donegall Road.

It cost me 9 pounds 75 to stay in Belfast International Youth Hostel per night. There are some cheaper rooms, but you'll need to make the reservations online. I didn't make any reservations before I left for Belfast...
In Belfast International Youth Hostel, there were lots of tourists from the U.S.A. and Canada, and some from the UK. So it's a good opportunity to speak more English, ha ha. I didn't speak much to other residents, though. I only talked to the Korean girl called Lee.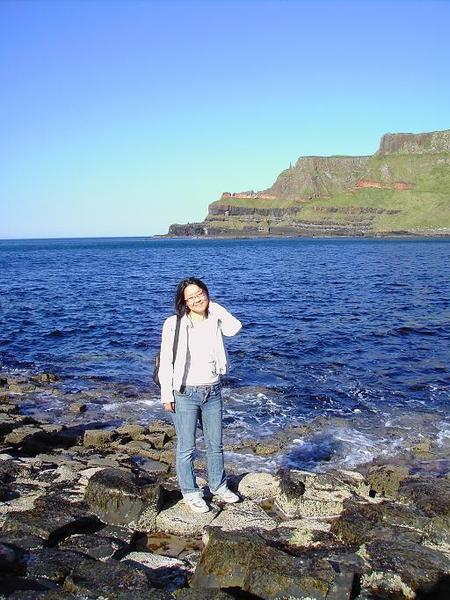 There is no free tea/coffee/hot chocolate in Belfast International Youth Hostel, and most shops are closed by 7pm in Belfast... But I remember that there are a couple of shops which are open until 11pm or maybe 24/7. There's a shop near Belfast International Youth Hostel, and another one on Grand Victoria Street.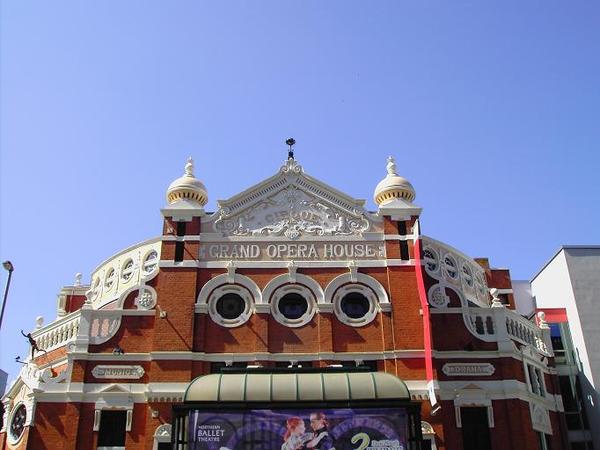 So basically I spent my first day on travelling to Belfast. The second day, I joined in a tour to go to the Giant's causeway and also elsewhere. The tour cost me 20 pounds. You can ask the receptionists about the Giant's causeway tour the first night you arrive in the hotel.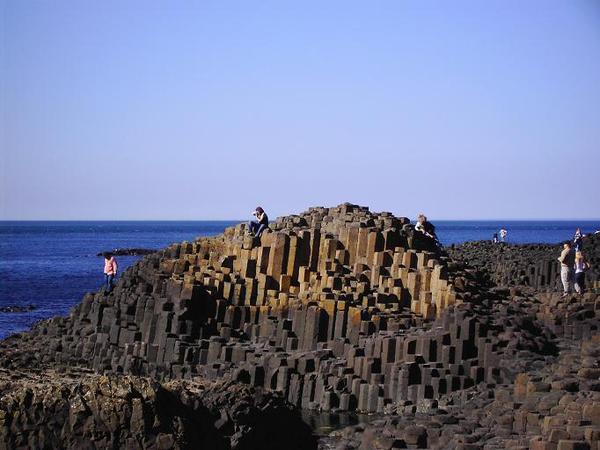 On the third day, I was walking around in Belfast. There's a Tesco near the town hall. You can buy discounted croissants if you want.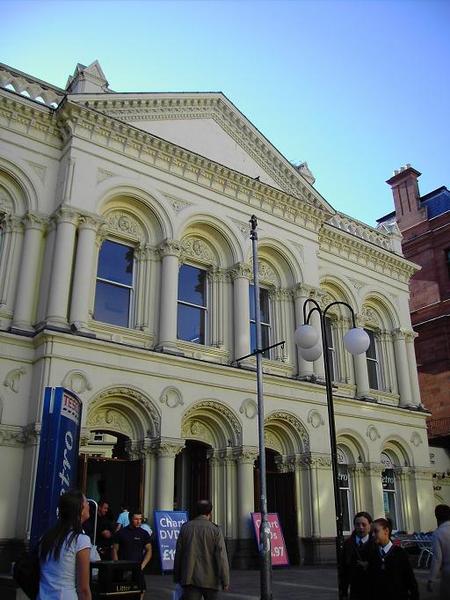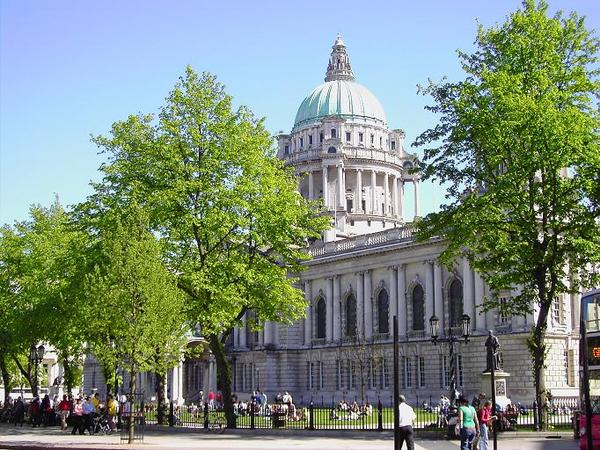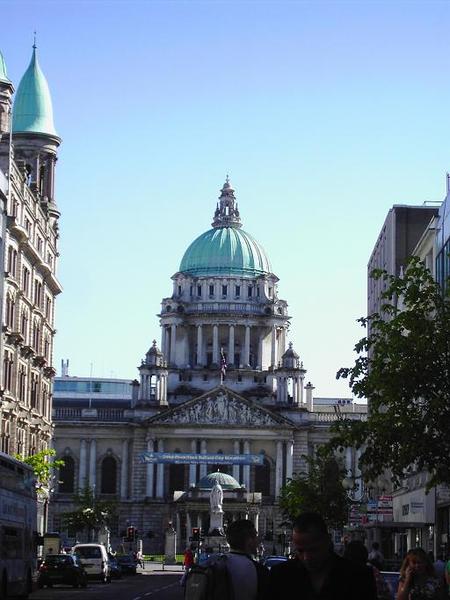 It's a shame that I didn't see any murals showing the terrorists in Northern Ireland. My co-worker and the Korean girl seemed to see one mural.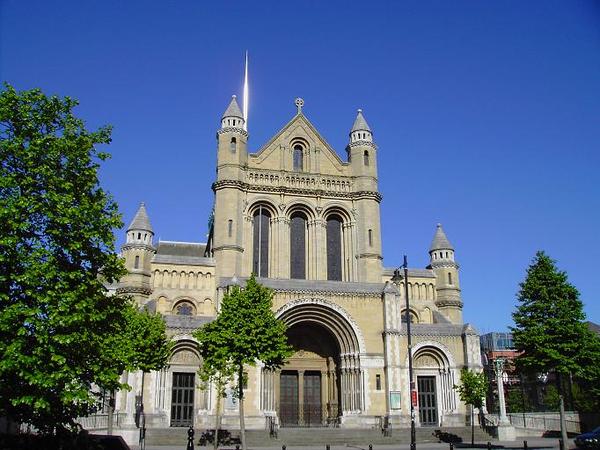 My co-worker and the Korean girl Lee said that anyone could take a bus which would cost him/her 13 pounds 80 to go to Dublin because there are no checking points. However, I didn't do so because I would rather spend more time in a city rather than travelling in different cities/towns within one day. (Now all Taiwanese citizens can do that because we are allowed to travel in Ireland without a visa within 3 months, and 6 months in the UK.) If you want any info about the bus timetable, you can get the leaflets in Europa Bus Station.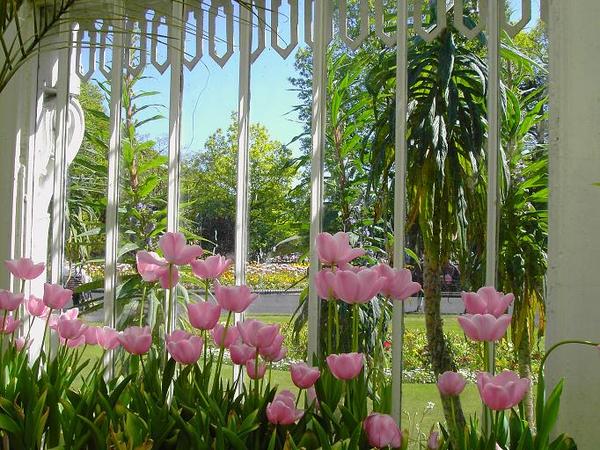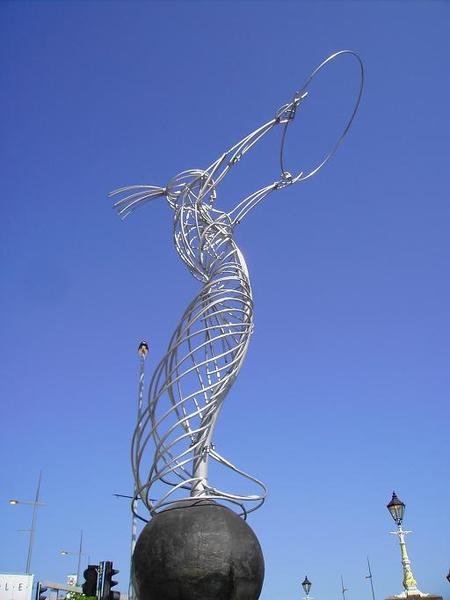 When I left Belfast, some Americans on the bus looking at the harbour of Belfast, asking, "Is this where Titanic was built?" That was really mean... But all in all, Northern Ireland is as beautiful as England/Wales/Scotland. ;)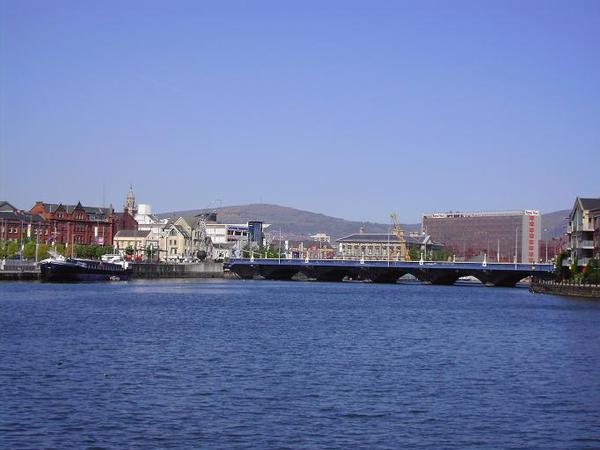 P.S. 中文版會近期放上去!